6 Common Travel Scams & How to Avoid Them
November 22, 2022
By: Jenny
If you have traveled to even one new country, we bet you must have come across one or more travel scams. Every country and place has a fair amount of scammers beside mostly genuine friendly locals. No matter how careful and smart you are, somehow, we fall to a travel scam.
Since its impossible to know when you will be scammed, it's surely important to learn about some common travel scams and how to avoid them
6 Common Travel Scams
Never leave for any place without learning online about that place. This will help you stay safe during the trip and you won't end up look like a fool being ripped off by a commonly known tourist scam. Read on to find out about some common scams and how to avoid them.
1. Taxi and Tuk Tuk Scams
This is the most common travel scam all over the world as you definitely need to hail a taxi or tuk tuk to move around in a new place. It comes in various ways and you need to be smart enough to keep yourself safe.
Scam: Drivers claim the meter is broken and then charge you higher fares. In case of working meters, they usually take a long or opposite route to claim high fares as per the meter.
How to avoid: Always ride a taxi or tuk with a working meter. Keep your GPS active or learn the route and estimated distance on google maps before leaving for your destination.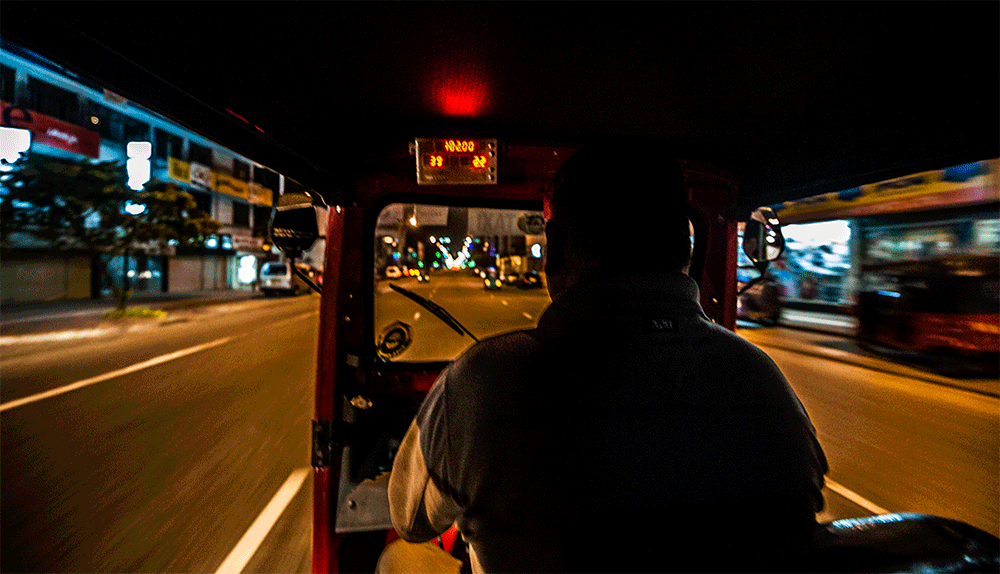 Scam: In many cases, the drivers are in cahoots with shop keepers, restaurant owners and other traders. They may tell you that your desired destination is closed for some reason so they make a stop at some store or restaurant and force you to shop from them to earn their commission from them.
How to avoid: Be polite yet firm and force them to stick to the route. If they don't, get out of the ride and find another one with precautions.
2. Rental Scam (Jet Ski / Scooty)
Scam: If you rent a bike, car, scooty, a jet ski or any such ride, there's a high chance that you will be accused of damaging the rented item and forced to pay the damages when you return it.
They show you scratch marks or some dents that you are unaware of and blame you for that. They even refuse to return your passport or any document kept as a security deposit unless you pay for the damages.
How to Avoid: Always rent through a reputable company with positive reviews on travel forums. Take pictures of the ride from all angles before taking it and keep an eye on your rented item. Stay alert to see if someone is following you around.
Also don't give your correct address while booking as it will become easy for them to track your ride and damage it.
3. Fake Distractions
Scam: Distracting a tourist for a number of fake reasons and then ripping them off of their valuables is another very common tourist scam in almost all parts of the world.
A passerby would point out a fake bird-dropping or some liquid on you and would offer to help you clean it. When you're distracted, he or his partner would pickpocket you very comfortably. They might even ask you to remove your backpack or camera or anything that makes it easier for them to steal.
How to Avoid: Always be alert while moving around in a new place. Don't stop to inspect anything. Just smile and carry on without stopping by. You can check it afterwards when you are not surrounded with any stranger.
4. Bump & Grab
Scam: This travel scam is very frequent in metro or a bus where its all crowded and its difficult to move. You don't even feel when you get pick pocketed. Anyone can rip you off very easily and you'll realize it very late.
How to Avoid: Never keep all your valuable items in one place. Split the cash and documents. Try holding them in your hand or in front pockets. Back pockets are the easiest catch for thieves.
5. Fake Officials/Cops
One must think that in a foreign land, you're safe if you find and official or a cop. But that's not the case always.
Scam: While traveling, you might come across with some official or a cop who asks you for your documents or passport for security reasons or routine inspection.
Once they get their hands on, they come up with some fake reason and charge you with some fine with an option to pay on the spot. Many travels pay on the spot to get their passports back and that's how they get scammed by these fake officials.
How to avoid: In such a case, try asking for their official IDs. Still If anyone does so, don't pay. Instead ask them to tak you to the police station to settle the matter. This will scare them off and you'll get your documents back in no time.
6. 'Free' Gifts
Scam: On many tourist spots, a stranger in any disguise would come to you and offer you a 'free' gift. This could be a flower, a souvenir or sometimes one would wrap a bracelet around your wrist without your consent. Once its in your hand, they ask for money.
If you refuse, they start creating a scene by gathering people around and accusing you of not paying for the item you 'bought'. To avoid the embarrassment, many tourists end up paying a good amount for that unwanted item.
How to avoid: Never accept unwanted gifts from any stranger. In fact, don't even look at the item, or you could unexpectedly find yourself with a friendship bracelet around your wrist. Immediately return the item and walk away.
Stay Alert – Be Safe Everyone
These are some most common travel scams from all over the world. No matter how careful you are, somehow you end up falling for at least one of several tourist scams out there.
One advice for all: always do a proper research about your desired destination before heading over there. You'll learn a lot about such scams and this will ultimately save you from losing your hard-earned money and valuables.